 OPEN is the world's largest, free to access, online project management education hub.
Our project management series goes beyond the constraints of methodology, introducing you to a range of industry-proven, project management good-practices.
Here you can learn, exercise and apply your project management knowledge and skills within a critical yet intuitive framework for success.
In fact, by the end of the program you will be a project problem solver, decision maker and leader in the best and most rewarding way.
So what are you waiting for? Let's get started…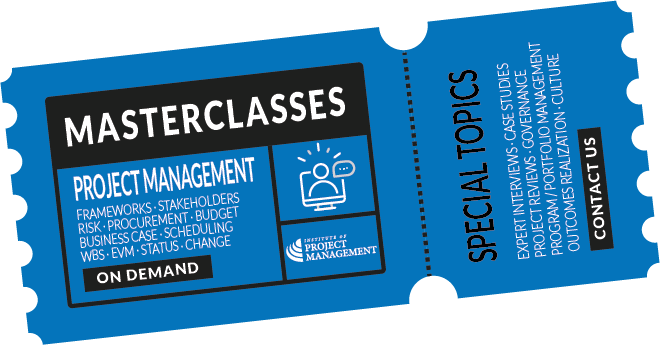 Extending OPEN, the Institute of Project Management's Masterclasses are a genuine, peer-to-peer facilitated learning experience.
With workshops strictly capped at 25 participants, we reinvent the virtual classroom to ensure our content is relevant, your learning is active, and delivery is centred on you.
Over 12 collaborative sessions, our expert mentors leverage your latent project experience to connect a common frame of reference, common purpose and common-sense approach to the delivery and oversight of your professional and personal projects.
Candidates who successfully complete the virtual Masterclasses, OPEN, or any combination of the two are eligible to be admitted for life as a Certified Project Officer, Professional, Master or Director.